7 Ways to Save on BBQ Essentials
At Coupon Craze, we love barbecues. Between the friends, family, food and fun, we can't think of a better way to celebrate summer. And with July 4th rapidly approaching, we've been thinking of ways to save money on cookout essentials. Here is a roundup of deals we've found on everything from soda to sunscreen.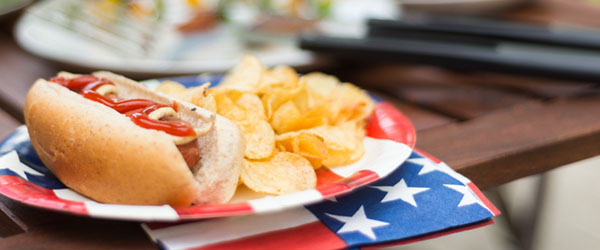 Burgers
A summer cookout just isn't complete without the burgers. With Target Mobile text alerts, you'll save $1 off ground beef. Want to build a better burger? Perfect your recipe with help from the Food Network.
Soda and Snacks
Get snacky at Shop Rite, where you'll save $10 off your Shop Rite From Home order when you buy $20 in participating Pepsi and Frito-Lay items now through Saturday, June 29.
Fruit and Veg
Want fresh produce delivered to your door? With Peapod by Stop & Shop, it's easy. Seedless watermelon quarters are $1.99 each, and corn is 2 for $4. Need some culinary inspiration? Check out these 25 corn recipes from Real Simple.
Swimwear
Cannonball! At Target, it's buy one get one 50% off women's swimwear. They've sourced all the latest bikini trends, from fringe to tribal prints to ruffles, as well as a nice selection of full coverage one pieces and flirty monokinis.
Sunscreen
Barbecues beget burns. Stay protected at Walgreens, now offering Kiss My Face brand sunscreen at 25% off. It's water resistant, provides broad spectrum protection and is great for kids.
Paper Products
An ample supply of paper products is crucial for successful entertaining, and in our opinion, you can never have enough. At Walmart, a 12-pack of Bounty Select-A-Size Big Rolls Paper Towels is just $13.97 and a 36-pack of Charmin Ultra Soft Toilet Paper is just $17.97.
Decor
Fourth of July is all about the red, white and blue. Get festive for your Independence Day party with decorations from Miles Kimball. 4th of July centerpieces are just $3.99 and patriotic tablecloths are on sale for $8.99.