And The Oscar Goes To...
Hosting a viewing party for the Academy Awards this year? Here's our guide to throwing a celebratory send-up to Tinseltown.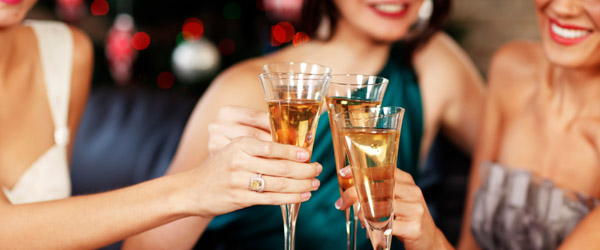 GET YOUR SKIN CAMERA-READY WITH THESE TOP WINTER BEAUTY BUYS
Go Paperless
Fancy invitations are a great way to wow your guests, but stationery can get pretty pricey. This year, step into the 21st century and send out evites, which, by the way, are an eco-friendly alternative to traditional paper invitations. As a special promotion, Postmark.com is letting users send free Oscar-themed evites created by Marc Friedland, the designer of the official Oscar award envelope.
Gussy Up

Celebrities will be dressed to the nines on February 22, so why not follow suit (pun intended) and don your Sunday best to watch the beautiful people strut their stuff on the red carpet. A fancy dress code is the perfect excuse to wear that new LBD, and it adds a festive atmosphere to the event. Check out this slideshow of standout Oscar looks on StyleBistro for sartorial inspiration.
Eat Right
An all-star menu is an essential element of any successful soirée, and for an Academy Awards viewing, we'd suggest something classy like a buffet loaded with easy-to-eat hors d'oeuvres. Want to look like a pro but save on time and money? Try these 11 make-ahead recipes from Real Simple. We like the looks of the mini grilled cheeses with chutney.
Do Drinks
Creating a signature cocktail to serve your guests is a unique (and money saving) party idea. Champagne adds a level of sophistication and fun to any occasion, and you can dress it up with a little something extra like a splash of blood orange juice or a drop of ginger simple syrup. These recipes from Martha Stewart will win you votes for Best Hostess of the Year.
Place A Bet
Between Argo, Les Misérables and Lincoln, the competition for Best Picture of 2013 is pretty steep, so why not make it even more interesting by putting money on the winner? We say keep the stakes low, say $5 or $10 per person, so everyone can participate. If you're looking for a leg up on the competition, read predictions from the pros at Oddschecker.com.