Dinner and a Movie: Foodie Film Ideas for Valentine's Day
We've paired each one of our top five favorite food-centric films with a dish to set the mood. This Valentine's Day, get cozy in the kitchen and on the couch.
Big Night / Bucatini All' Amatriciana
The story of two Italian immigrant brothers, played by Tony Shaloub and Stanley Tucci, who own and operate a restaurant called "Paradise." To save their failing business, the pair risk everything on one special night and one special meal.
We can't think of a chef who's savvier with Italian cuisine than Lidia Bastianich. Her recipe for bucatini all' amatriciana makes for a savory meal to share with your amore.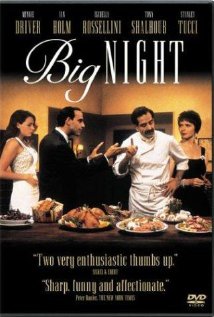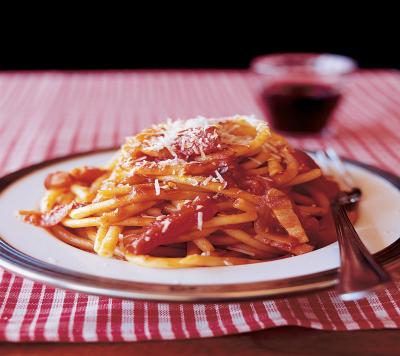 Chocolat / Devil's Food Cake
This film stars Juliette Binoche as Vianne Rocher, a chocolatier who opens a shop in a provincial French village. Slowly, her confections begin to change the lives of the morally rigid townspeople; meanwhile, she develops a dangerous romance with debonair gypsy Roux, played by a steamy Johnny Depp.
For the sweetie in your life, we suggest the "Top Tier" devil's food cake from Bon Appetit that's topped with a sinful sour cream fudge frosting.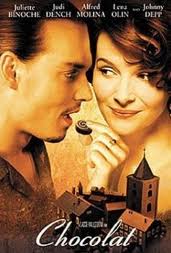 Eat Drink Man Woman / Pork and Scallion Dumplings
Directed by Oscar winner Ang Lee, this movie spins the tale of ethnic and sexual conflicts in a close-knit Chinese family. The plot centers upon the elaborate Sunday dinners Master Chef Chu cooks for his three daughters, whose lives begin to diverge as they experience love and adulthood.
These scrumptious pork and scallion dumplings featured on the Huffington Post are perfect for mid-flick noshing, and just as fun to eat as popcorn.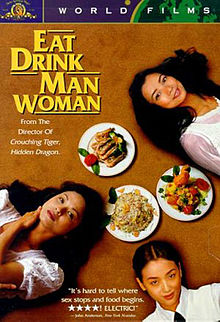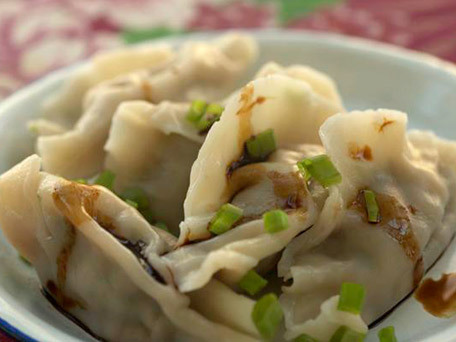 Ratatouille / Coq au Vin
A little critter with big ideas dreams of becoming a world-famous chef, and to fulfill his culinary quest he forms an unusual alliance with a hapless dishwasher at one of Paris's most elite restaurants.
You could make the eponymous dish to accompany this animated epic, but why not get creative and try Julia Child's recipe for coq au vin, a classic French chicken dish that calls for onions, mushrooms, bacon and plenty of red wine.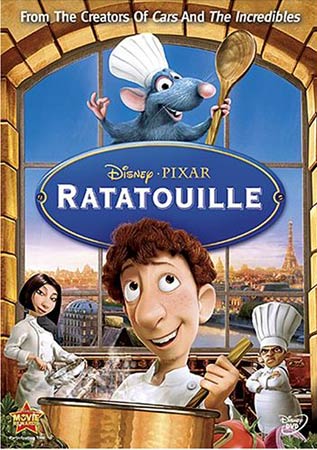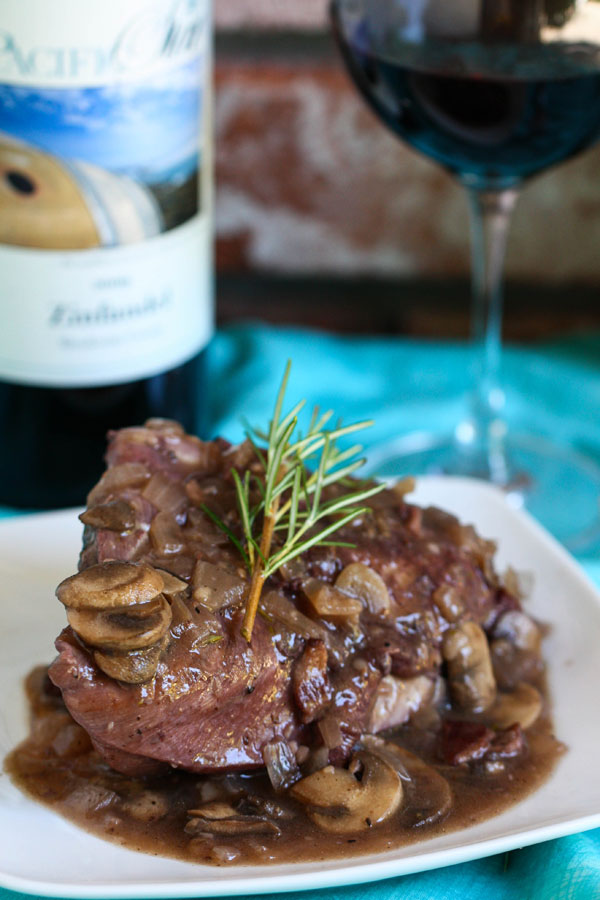 When Harry Met Sally / Matzo Ball Soup
The question, "Can men and women ever just be friends?" is at the crux of this film starring Billy Crystal and Meg Ryan, good friends since college who fear that sex will complicate their relationship.
Nora Ephron's classic romantic comedy features a memorable scene at Katz's deli, so why not woo your significant other with a heartwarming matzo ball soup from Deb Pearlman of the Smitten Kitchen blog.