Drugstore Diva: Best Summer Beauty Under $15
Maintaining that perfectly sun kissed look during summer months doesn't have to break the bank. And to prove it, we went shopping at our local drugstore to find affordable products to help you achieve that beach babe chic all year round. Keep lips moisturized, skin bronzed and hair tastefully tousled with our picks for the best summer beauty products under $15.
Revlon Photoready BB Cream Skin Perfector, Light Medium - $10.99
This standout sunscreen formulated with SPF 30 has five self adjusting shades to even skin tone, no matter what your coloring, so that you can achieve that radiant glow without harmful damage to skin.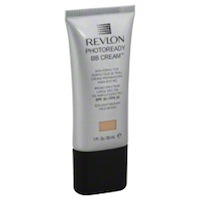 L'Oreal Voluminous Million Lashes Waterproof Mascara, Blackest Black - $8.99
A day at the beach is no excuse for raccoon eyes (aka smudged mascara). The application wand is specially designed to eliminate clumps and keep your lashes looking long and luscious long after you've ditched the sand for higher ground.

Sally Hansen Airbrush Legs Leg Makeup, Medium Glow - $14.99
Love a tan but hate the idea of blistering in the hot sun for hours? Get flawless looking skin in an instant. The weightless formula lasts all day and is enriched with vitamin K to help fade freckles, veins and imperfections.

Burt's Bees Lip Shimmer, Cherry - $4.99
100% natural, this top-rated product from the venerable Burt's Bees company keeps lips supple and soft while protecting them from the sun. It also adds a subtle hint of color and shimmer.

Clear & Clean Oil Absorbing Sheets - $6.29
Hot summer days can leave an unsightly shine, but these silky soft sheets instantly remove excess oil from skin without smudging makeup or leaving behind powder. Ultra-portable, use them anytime, anywhere.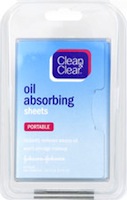 Nuance Salma Hayek Texturizing Sea Salt Spray - $12.99
Now you can get beach hair without the beach. Specially formulated with seaweed and algae extracts, this spray gives texture, shine and curl to any hair type.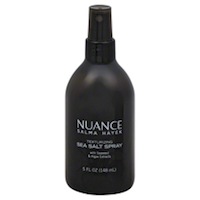 Neutrogena Healthy Skin Blends Natural Radiance Bronzer, Sunkissed - $12.99
Enhance your skin's natural glow in just seconds. Sheer shades blend together to work on various skin tones, and multivitamins and botanical conditioners soften and smooth skin.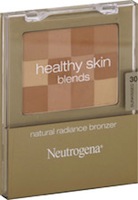 Essie Sleek Stick Nail Appliques, Stickers and Stones - $9.99
Patterned nails are the celebrity trend of the moment. Recreate salon-style looks at home with these fun and flirty polish strips that last up to 10 days with no dry time.