March on Savings
During March, merchants begin discounting a bevy of consumer products, including certain foods, luggage and clothing, to make room for new, seasonal inventory. Below, we've compiled a short list of items you'll find great deals on throughout the entire month. Celebrate the coming of spring with a little shopping and a lot of savings.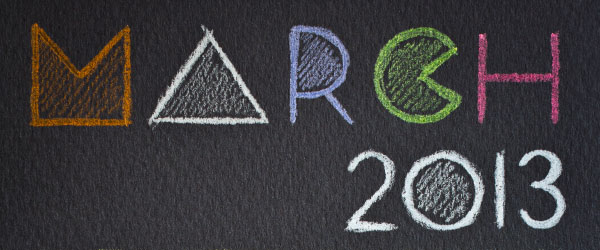 NOT READY TO SHOW SKIN THIS SPRING? MOISTURIZE WITH THESE TOP BEAUTY PRODUCTS
Chocolate
After the Valentine's Day rush, gourmet retailers discount their remaining chocolate inventory, which means that now is a great time to take advantage of savings on sweet treats. At Godiva, you'll save up to 40% off chocolate plus free shipping with a $75 purchase. Because, really, chocolate knows no season.
Frozen Food
March is National Frozen Food Month, and retailers use the event to offer promotions on everything from veggie burgers to freezer pops. Prepare your kitchen for the surplus of frozen foodstuffs with a 4.6 cu ft. refrigerator and freezer from Igloo, now just $129 at Walmart when you buy online.
Gardening Tools
Even though we've made it through the doldrums of February, in many parts of the country, the flowers aren't quite yet abloom. That doesn't stop nurseries and garden stores from offering discounted products to help you prep for spring's colorful arrival. We recommend the weekly deals at Gardener's Supply Company.
Gym Memberships and Exercise Machines
By March, many of us have faltered on our New Year's resolutions to hit the treadmill more often, and health clubs and home gym manufacturers take advantage of this by offering discounts on memberships and gear. Get back on track with equipment from Home Gym Superstore, now offering the fittest deals on the web.
Luggage
So, you've booked your spring break trip to the islands, but that suitcase of yours could use an upgrade. This time of year, luggage retailers and department stores are clearing out old inventory to make room for new styles, which means you'll find fashionable traveling togs at low prices. At Sears, save an extra 10% off luggage, plus an extra 5% off when you use your Sears card.
Spring Clothing
Many merchants bring in spring collections as early as January to offer customers fresh product after the holiday rush and to get a head start on a shorter selling season. This means that by March, some styles are already being discounted. Brighten up your wardrobe at Elder-Beerman, where you'll save up to an extra 20% off sale prices during the Spring Preview Sale.