Money Saving Tips for Gift Giving
Exercising frugality is especially difficult during the holidays, when you want to be generous with gift giving even if it means taking a major hit to your bank account. With the piggy bank in mind, we've compiled a list of ways that you can save during one of the biggest spending seasons of the year.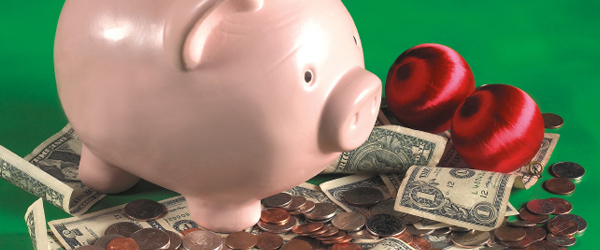 Make a budget and stick to it. Make a list of the people you plan to give gifts to and write a dollar amount next to each name of how much you are willing to spend on the individual. This way, you are setting realistic limits for yourself and you won't be surprised how much you spend in the end.
Start shopping early. Waiting till the last minute can be stressful and expensive. People tend to spend more money when under the gun – just think about those (typically) useless impulse buys near store cash register you manage to fritter away money on. By giving yourself more time, you'll be less likely to buy something hastily, without prior consideration or without looking at the price tag.
Comparison shop online before you head to the mall. Make a note of prices before you leave your house, so that when you do buy, you'll know you're getting the best deal. Remember, information is king.
Buy online and use coupon codes. There are a lot of deals to be found on the web, especially during the holidays, so take advantage of special offers. When you buy online, you also avoid spending cash on gas (or food at the food court), which you otherwise would if you were shopping in the stores.
Take advantage of Cyber Monday. The Monday after Black Friday, Cyber Monday, has become one of the biggest shopping days of the year, and many online retailers have begun offering deep discounts on this particular day. Another perk – you don't have to leave the house at 4 a.m. to stand in line (freezing) waiting for stores to open.
When shopping online, look for merchants who offer free shipping. Shipping rates add up quickly, and they are easy to ignore and often go unnoticed by online shoppers.
WIY – Wrap It Yourself. Giftwrap doesn't necessarily seem expensive, but it adds up if you plan to use a lot of it, and one roll doesn't go that far. Instead, use newspaper, decorative pages from magazines, or, if you sew, old fabric scraps, to wrap presents. If you have kids, have them decorate paper to use as wrapping – it makes a charming DIY statement.
Buy one bigger gift for an entire family (as opposed to many small gifts for each member), like a board game, gift certificate or DVD. They can use it together and you'll end up spending less time and money trying to find separate but equal gifts for each family member.
Buy gifts all year long. By keeping your eye out for gifts during the off-season, you can find even better deals than you would during the weeks leading up to the holidays. You'll also feel less rushed and therefore less prone to spend money on last minute gifts.