Hot Travel Deals and Destinations
The summer season may be coming to a close (if only you could see the tears welling up in our eyes) but there's still time to enjoy the sun and surf before the school bell rings to usher in a new year. Here are three different travel options that you and your family should consider before booking a vacation to remember: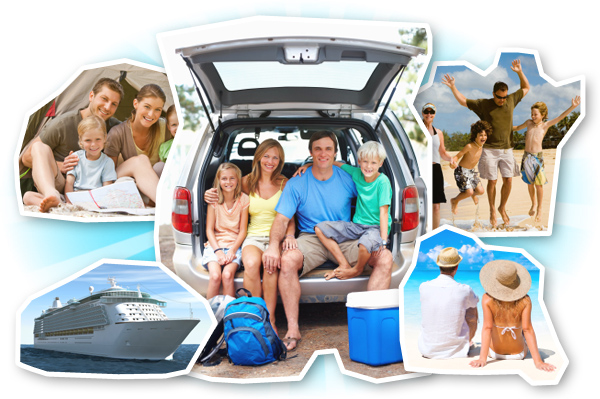 Cruisin' Together
It seems that the torrential downpours of July have finally ended, which means ideal cruising weather is here to stay. Prepare the kids to meet Mickey and Minnie Mouse while sailing on one of Disney Cruise Line's many ships, with prices starting at $443 thanks to CruiseDirect.com. If your dreams bring you to the Caribbean, sail with Norwegian Cruise Lines, which is running a promotion through CruiseDirect.com with rates starting as low as $329 plus a $250 on board credit. Travelocity.com realizes how hard it is to secure a few precious days off from work, so they're offering last-minute cruises starting at only $99.
Road Trippin'
Load the kids, some vacation-worthy clothes from Garnet Hill -- currently offering $20 off your $100 full price purchase -- and a cooler filled with Keebler snacks – Amazon.com has cookies and crackers at 25% off -- into the car and set out on an exploration. Cross the border of your home state and find out what hidden gems your neighboring state has to offer. Maybe you'll discover a local delicacy that you can't get enough of or find an antique clock to fill the empty space on your mantle along your journey.
Home Away From Home
Wherever you decide to go on vacation, the accommodations always seem to be given the most thought because after a day of sight-seeing the only thing you want to do is fall into a soft, comfortable bed, so make the right decision before you hit submit. Hotels.com has hundreds of hotels for you to choose from, and until September 30th they want you to save up to 30% and get up to $100 cash back on your stay. When traveling with little kids you want to have meals thought out beforehand and clearly Marriott.com got the memo because they're throwing in a $25 food and beverage credit with your stay.
Kick up your feet, relax, and remember to enjoy yourself.