Shop Talk: The Inside Scoop on the Best Online Specialty Stores
Welcome to Shop Talk, your monthly insiders guide to discovering the most amazing independent retailers on the web. We know that when it's time to do your shopping, it's just so easy to hit the major stores you already know. But why not try something new? Every month, we'll give you the scoop on three of our favorite specialty shops to help you find crazy savings on all the goodies you want and need. Not only will you have a blast exploring new stores, you can also give yourself props for helping to promote some pretty spectacular emerging brands. This month, we're talking about the shops that will help you lead a healthier lifestyle while saving you a bit of cash along the way.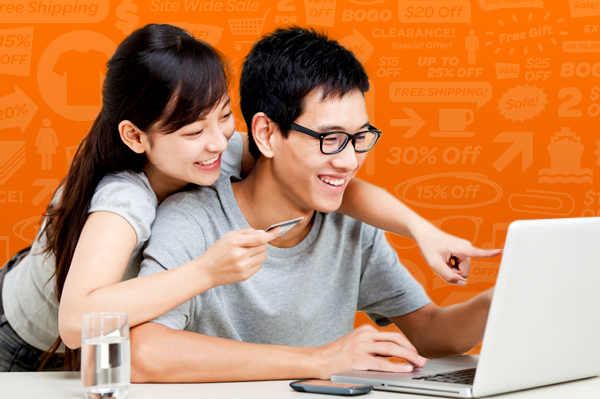 Like supporting companies that donate to charitable causes? Then check out ProHealth. From the time it was established, ProHealth has donated over $3 million to further research to combat chronic illnesses worldwide. Simply put, this company is dedicated to making health accessible to everyone. From vitamins and supplements to products that treat more serious conditions, ProHealth offers you tools for practical and positive health management.
ProHealth is a one stop health shop; they provide you with the latest in breaking medical news, nutritional advice, interviews with physicians on alternative treatments, and even weight loss tools. Got a specific health concern? No problem. You'll benefit from their supportive community of health experts and professionals no matter what you're health needs may be. They can assist you in finding exercise classes, physicians, and support groups. You can also stay tuned in to the latest in health with access to their research library and email newsletter.
Get started on a healthier you with our ProHealth coupons
If you're anything like the staff here at Coupon Craze, it's easy to feel like you're always on the run! So be sure not to neglect your feet! I think we all would agree that foot pain is one of the worst things ever, but with our insider tip, you'll feel like you're walking on air in no time. Best Insoles has fantastic solutions for healthier feet. If you're stumped on what your feet are screaming for, Best Insoles is your complete buying guide to a wide range of insoles and everything else you may need to keep your feet healthy and happy.
Got heel pain? Need arch or ankle support information? They've got insoles for every kind of shoe, including special orthopedic sandals and shoes. If you've got pain but can't identify the problem, check out their handy interactive pain identifier to find just the right products for your foot. Look up details that relate to you with their glossary of foot health terms to help you understand what the issue is and how to fix it. Plus you'll benefit from same day free shipping and returns, toll free support, and a price match guarantee.
Hit the pavement and save with our Best Insoles coupons! Trust us, you're feet will thank you!
We're all about yoga and want you to be too! Whether you're a veteran yogi or a beginner looking for inner peace, we're all questing for personal enrichment. So, you've discovered the ways in which yoga and meditation enhance your life but paying for weekly classes is getting a just a little too pricey? Yoga Accessories has the best supplies in yoga, meditation, spiritual wellness, and holistic living.
Since 1997, Yoga Accessories has been promoting a sustainable economy through healthy lifestyles, alternative healthcare, and personal development tools. Their customer-friendly environment will help you sort through your options of what to purchase, while providing you with the highest quality yoga accessories at the best prices on the internet, with a price match and 30-day money back guarantee.
As a yogi, we know you're probably environmentally friendly, right? Well, Yoga Accessories plants a tree for every order they receive through their partnership with Trees For The Future. They're full supporters of women's health issues, and donate a percentage of their profits to the Breast Cancer Research Foundation, as well as bringing yoga to people who wouldn't normally have access by providing yoga accessories to charities like the Ronald McDonald House, Cleveland Clinic, YoKid, and Foothill Aids Project.
Practice your Pranayama with our Yoga Accessories coupons. Namaste!