Saving Savvy: Reducing Summer Spending
Summer can be a pricey time of year when you add up electric bills, gas prices and weekend getaways to the beach. Which is why we've been thinking of ways to help you reduce unnecessary spending and enjoy all your favorite things about the season including farm fresh produce, road trips and the great outdoors.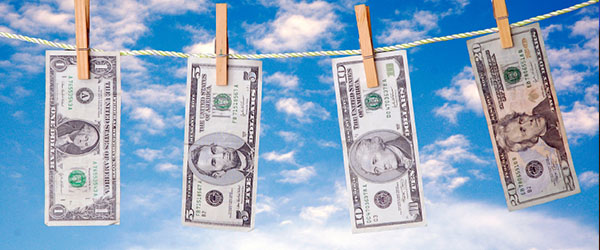 BEACH BABES! GET GREAT SUMMER BEAUTY PRODUCTS FOR UNDER $15
Put Warm Weather to Use
For most of the country, summertime means longer days, more sun and warmer temperatures. Take advantage of this climatic shift and save green at the same time by skipping the clothes dryer and doing it the old fashioned way – air-dry your clothes in the backyard or on the porch. While you're at it, put down the hairdryer and let your locks dry in the sun. You'll save big on energy costs.
Summer is a great time to forgo the gym and exercise in the great wide open. You'll save money on membership fees (just remember to cancel yours first!) and enjoy outdoor activities like hiking, biking and rollerblading. Bring a friend or two along for some company. Another way to get a quick workout and save money during the summer is to do errands on foot instead of taking the car. You'll cut out expensive gas prices and burn calories at the same time.
Save Your Energy
If you pay the electric bill, you know how much more expensive it can be during the summer than the rest of the year. But there are simple ways to cut back on energy use when the temperature starts to creep up. For starters, set your thermostat to 78 degrees. Chances are, you won't notice a huge difference between, let's say, 72 and 78 degrees, but you will notice a significant reduction in your monthly statement. Also, if you have heavy or dark drapes, keep them closed during the day to keep out the hot sun. Thirdly, make sure to replace or clean central air conditioning filters on a regular basis. Dirty filters restrict airflow and cause undue strain on the cooling unit, which will result in a higher electric bill.
Eat (and Drink) Smarter
Summer is a good time to adjust eating habits and food-related spending in ways that will save you money. Before heading to the grocery store, consider buying fruits, veggies and eggs from your local farmers market. Organic produce from local growers can be considerably less expensive than from a traditional grocery store, especially when we're talking in-season produce like heirloom tomatoes, berries and stone fruits.
We also suggest skipping (or reducing your consumption of) bottled water, which is expensive and produces a lot of extra waste. Instead, purchase a water filter for your faucet – the initial investment will save you money in the long run. On trips or weekend getaways to the beach, remember to pack a cooler with drinks and homemade snacks to avoid unnecessary spending on the road.